Commercial Snow Removal and Plowing in Waukesha County and Surrounding Areas, Including Pewaukee

Snow Plowing
Commercial Snow Plowing Company

Snow Removal
Snow Removal Services Near Waukesha

Parking Lot Snow Clearing
Business Parking lot Snow Plowing

Sidewalk Snow Blowing
Commercial Sidewalk Snow Removal and Salting
Emergency Snow Removal Waukesha
Business Snow Removal in Waukesha, WI
Waukesha Snow Removal Inc. is a full-service commercial snow removal company located in Waukesha, WI. We service businesses large and small with fast, affordable, and efficient snow removal during Wisconsin's harshest winter snowstorms. If you're looking for a reliable snow removal company nearby, give us a call today. 
If your business's parking lot is snowed-in, that poses a safety risk to your customers and employees. Let Waukesha Snow Removal Inc. keep your parking lot clear and free from snow and ice all winter long.
Our snow plows dispatch from a lot in the City of Waukesha near the old Waukesha Foundry, we also have a remote location in Pewaukee, near the Villiage of Pewaukee City Hall building. Our convenient locations give customers peace of mind that we will respond in a timely fashion when the snow begins to fall.
We understand on occasion you may have an emergency snow removal need, maybe your companies snow plow truck broke down or another snow removal company is too backed up to service your parking lot immediately. We can help! 
Snow Plowing for Businesses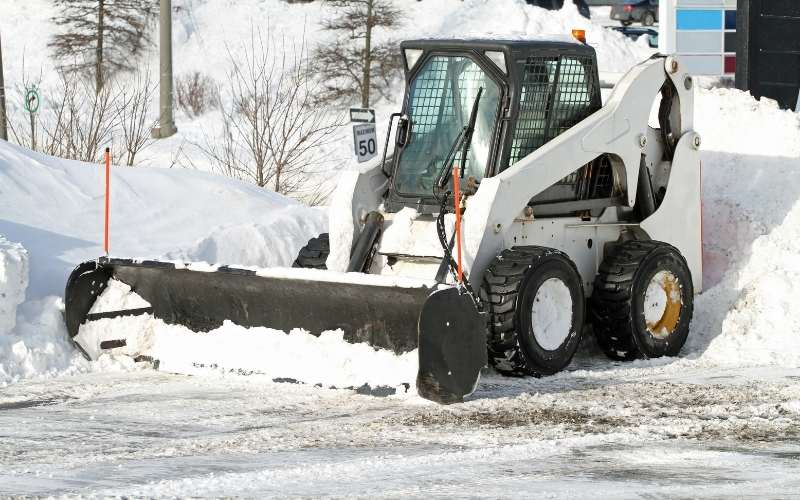 Retail Parking Lots
Grocery stores, gas stations, and other big-box stores sell household necessities that consumers need access to around the clock. Waukesha Snow Removal Inc. works with commercial property owners, management companies, and businesses of all sizes.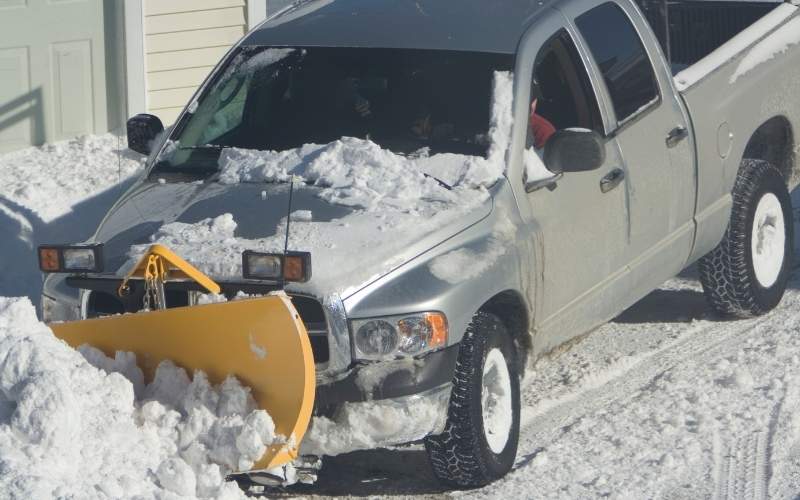 Rental Properties
From apartment complexes, condominiums, and other large-scale rental properties to single-family and duplexes, we have you covered (or should we say, uncovered). We offer full-service snow plowing, salting, and sidewalk clearing.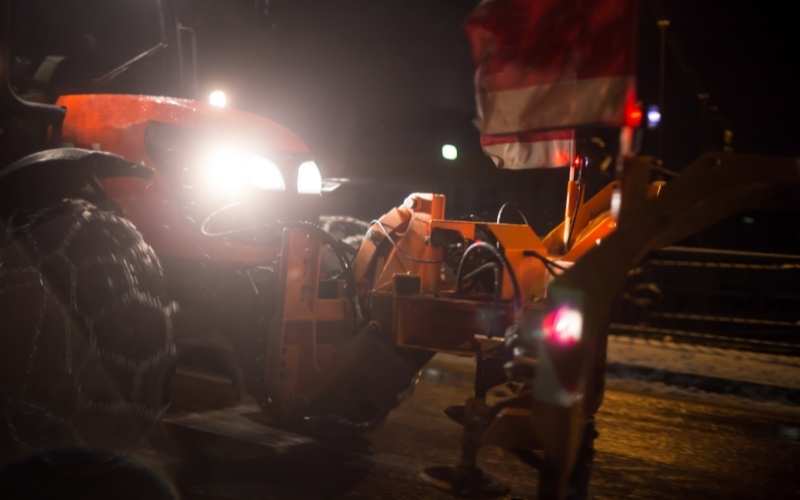 24/7 Snow Removal
Nothing is worse than arriving at your business or place of work only to find your parking lot completely covered in snow and ice. Waukesha Snow Removal Inc. understands the sense of urgency when it comes to removing snow. Our team operates 24/7!
Parking Lot Snow Plowing Near Me
Waukesha Snow Removal Inc. is the most trusted source for commercial snow removal services in the Greater Waukesha area. We strive to provide our customers with top-notch customer service and a hassle-free snow plowing experience year after year.  We have a simple process for each of our customers, once you contact us about your snow removal needs, we will come out and gather some information about the property, parking lot, sidewalk, or road that needs to be plowed, from there we will provide a proposal for the work. Once accepted, we will draft a detailed contract outlining the snow removal project.
Our goal is to make sure the snow does not get piled up and block the entrance to your business or commercial property. In some cases, snow needs to be removed from one location and hauled to another if it is taking up too much space in a parking lot for example. Waukesha Snow Removal Inc. can help remove snow from any commercial property.
We Provide Snow Removal in:
Waukesha
Brookfield
Delafield
Hartland
Vernon
New Berlin
And other surrounding cities, towns, and villages.
Call For a Quote:
(414) 364-7563
Serving All of Waukesha County
We offer many snow removal services throughout Waukesha. In addition to snow plowing, we have a full division that installs fences and landscapes.
Commercial Snow Removal Waukesha
Wisconsin winters are unpredictable. As a business owner or manager, you have more things to worry about than snow removal. Let us do the heavy lifting this winter and keep your parking lot empty of snow so you can keep it full of customers. We can offer all-in-one packages for snow removal, de-icing, salting and sidewalk snow clearing. Or we can do only what you need us to, give us a call and let's see how Waukesha Snow Removal Inc. can help. 
Waukesha Residential Snow Removal
While the core of our snow removal company revolves around commercial snow plowing we do also plow driveways throughout the City of Waukesha and surrounding towns. If you're a homeowner and need your driveway plowed this winter, give us a call.
Commercial Plowing
Commercial snow plowing is a big job in most cases, it requires heavy-duty equipment and lots of manpower to perform the job correctly. If you own a business it may not be something you have the time, money or resources to do alone. We specialize in commercial snow plowing in Waukesha and can't wait to help you during the upcoming winter season. 
Other Winter Services We Offer
While snow plowing is an important part of the snow removal process, it's not the only part of it. Snow removal consists of removing all the dangerous and obtrusive obstacles that are caused by snow falling. Including, removing ice from snow thawing and re-freezing, spreading salt to keep ice from re-forming, and clearing walkways, building entrances, patios, and other common areas of all snow.
Other Summer Services We Offer
Waukesha Snow Removal Inc. also offers full-service commercial and residential fence installation in Waukesha and Milwaukee. If you need a snow fence installed to reduce large snowdrifts, please contact our fencing division. Additionally, we have a full team of landscaping experts that can do projects large and small. Retaining walls, mulching, garden maintenance and more.
Fully Insured Snow Plowing Company
"I can't say enough great things about Waukesha Snow Removal inc! They kept the road, parking lot and walkway to our office clean and free of snow and ice all throughout the winter of 2019, we'll be using them again in the future"
"It's tough to find a company that sticks to their promises, Waukesha Snow Removal did just that. Not once did I or any of my team have to call them because they hadn't got the snow plowed yet. A+ service and pricing."
"We live out of state and have several rental properties in the Lake Country region of Waukesha, if there is one thing we can't have its unhappy tenants that can't get out of their driveway because of snow. These guys did GREAT!"
Contact Us For Snow Removal
310 Hickory St. Pewaukee, WI 53072
plow@waukeshasnowremoval.com